Ice Cream Price; Gelato
Ice Cream price / bill / method for purchase.
I guide gelato sherbet according to size / kind.

≫ Ice Cream Price
I mention a rate in order of single, double, take-out.
---
Ice Cream: Price and Method for purchase.
Prices of the ice cream are different by size, Please decide it before the purchase.
Selling price displays it to a board in the shop.
There is single or double to the size of ice cream.
Even if a menu, corn, cups are different, I purchase it at the same ice cream price and OK it.
I ask for accounts at a cash register earlier.
I do a ferry of an ice cream purchase (sale) exchange ticket with accounts.
If menu of the ice cream is decided, please tell a menu and corn or cup to a salesclerk.
Please take articles as an ice cream purchase (sale) exchange ticket in exchange.
Fresh ice cream is popular
---
Ice Cream: Single/ One kind: 260 JPYen
Single ice cream is the reasonable size that held a price in check.
---
Ice Cream: Doubles/ Two kinds: 315 JPYen
Double ice cream is recommended in the one that I eat, and compete.
This is slightly rather more than a single!
---
Ice Cream: Each kind take-out
I share the take-out ice cream with a family and friends and can eat.
Take-out 500cc: 1,000 JPYen
It is about 4 single shares.
I can choose you to two kinds.

Take-out 1000cc: 1,800 JPYen
It is about 8 single shares.
I can choose you to three kinds.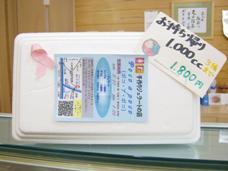 ---
Ice Cream: Keeping cool pack: 200 JPYen
This ice cream is convenient for a take-out.
---
Popular shop of ice cream sale
It is handmade ice cream store, Italian ice cream specialty store.
Ice cream machine / showcases use an Italian product.
Best group of ice cream uses the cooking ingredient which I imported from Italy.
Ice cream is low temperature pasteurization milk use. And it is the smooth, refined taste that marketing product does not have.
Ice cream is genuine taste. When you eat a mouthful, I understand.
Sweet ice cream is popular towards an authority of gourmet.
High quality feeling that the corn which I put ice cream on was crispy is popular!
The cup which is good even if I spill ice cream on small child is recommended.
There is the take-out sale of ice cream, too; give me an order to a salesclerk willingly.
I have it in the ice cream purchase, a shop, and the orders for back take-out increase.
There is deferment at the price of ice cream in Pocoapoco.
---
Handmade Gelato Menus
・Handmade Gelato of Popularity
Fresh milk, Strawberry milk, Blueberry, Sesame, Melon, Peach, Fig, Plum
・Sherbet Menu
Peach, Grapefruit, Peach and Nectarine
・Fruit Ice Cream
Citron, Mango, Banana chocolate, Apple Mango, Banana, Apple, Strawberry Banana, Blueberry
・Italian Gelato
Chocolate marble, Italian Coffee, Fruit of forest, Italian chocolate
・Vegetables Ice Cream
Pumpkin, Naruto kintoki, Fermented soybeans
・Recommend Gelato
Calpis, Green tea, Caramel, Cream cheese, Soybean flour, Cocoa,
Atago persimmon, Nectarine, Gosho persimmon
---
Ice Cream Store HP Menu
Ice Cream - Pocoapoco≫ Purchase - Ice Cream Price≫ Pocoapoco Shop Interior≫
Ice Cream Menus≫ Tokushima Newspaper≫ Point Cards Services≫
Barrier Free≫ Osaka, Kobe, Okayama - Ice Cream Shop - Kagawa, Ehime, Kochi≫
You will tell friends Ice cream of Pocoapoco from "E-Mail" button!
---
Route to Gelato Shop in Japan: POCO A POCO
We list the route from the following areas.
Tokushima, Kagawa - Ice Cream Shop - Osaka, Kobe, Okayama - Gelato Shop - Ehime, Kochi
---
Ice cream store in Japan.
Gelato of POCOAPOCO is popular gourmet.
For sightseeing / drive / events.
---
Guidance
Ice Cream Price; Gelato
Ice Cream, Gelato shop - Japanmention it in HOME; Last Update
---


---
アイスクリーム ジェラート - ポコアポコ | 携帯版:徳島 アイス | Ice Cream Mobile | Mutual Links
---