Ice Cream, Gelato shop - Japan
HOME≫
---
POCO A POCO in Japan
Please have our smooth gelato which is different from ice cream on the market.
We use gelato production machine and showcase made in Italy.
Also we are the pasteurized milk with good base for expert of gourmet.
Because We do not use eggs, our gelato is recommendable for any one who has egg allergy. At your Touring of Gourmet. Cycling, Driving and Various felicitous events.
Ice Cream
( Gelato )
Popular Ranking
1. Fresh milk
2. Peach
3. Strawberry milk
4. Chocolate marble
5. Cocoa
---
Genuine taste understands that I eat Ice Cream, Gelato one share.
---
Gelato in Showcases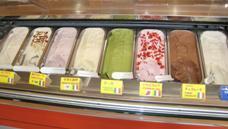 Italian Gelato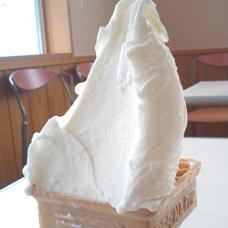 ---
Gelato which few taste is fluent to a commercial article with low temperature pasteurization milk, and is refined!
Tokushima Newspaper; Trend corner publication
Wiremama Tokushima ver.
Tokushima News Magazine
---
Ice Cream Specialty Store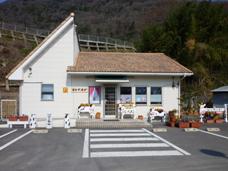 Store's Interior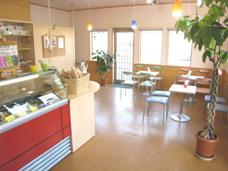 ---
Ice Cream, Gelato's Characteristic
Difference ofIce Cream and Gelato It's a meaning called ice cream in Italian. Japanese ice cream is classified in ice cream, lacto, ice milk, four kinds of sherbet from the ingredient ratios such as milk solidity minutes for milk fat legally. However, I delicately use ice cream and gelato properly, and there is it and calls the thing which is equal to or less than ice cream, 4% in what a milk fat share is included in 4-8% with gelato throughout the trade. It seems to be often that I confuse ice cream with gelato by the same implication, and the country is used.
It uses low temperature pasteurization milk for ice cream Because it's not sterilized, sterilizing it with a standard is obliged milk having just finished squeezing it to by a law. For method of sterilization, I can classify it in 2 when I classify roughly. It's high temperature sterilization to sterilize at a high temperature instantly, low temperature pasteurization to sterilize at low temperature slowly one more.A working hour is effective briefly, but dismantles the good calcium to a body when I compare the high temperature sterilization with low temperature pasteurization because I sterilize all the bacteria when I sterilize it at a high temperature. In this, nutrition of milk is reduced to half. Here is the reason why POCOAPOCO is particular about low temperature pasteurization milk.
Ice Cream being delicious Reason is because commercial ice cream can create fluent, refined taste. I use it a lot, and fresh thing that fruit / vegetables were produced in a farmhouse is the newly made gelato which I was able to fully write trouble and time. I adjust trial manufacture to stack Takumi by mixture of air to the gelato many times. It's a feeling of appetite and taste of rich material that used low temperature pasteurization milk of milk cow which grew up in Shikoku for a base ( material ) . I am particular about an Italian and use the cooking ingredient which I imported from Italy for some cooking ingredients.
Delicious how to eat Ice Cream I can enjoy the taste that body of moderate coffee spreads through in taste of creamy milk when I have gelato in coffee and drink. When I pick you up on sponge cake, cookie and eat, Desbarres Tolly can have it more deliciously than an expanse. I recommend that visitor of the take-out has you have gelato as soon as possible because length made is delicious.
POCO A POCO By music term for education, it's a meaning called ( gradually ) little by little. I intend to make an effort step by step like store's name with POCO A POCO to be able to measure up to expectation of the visitor.
---
Handmade Gelato Menus
・Handmade Gelato of Popularity
Fresh milk, Strawberry milk, Blueberry, Sesame, Melon, Peach, Fig, Plum
・Sherbet Menu
Peach, Grapefruit, Peach and Nectarine
・Fruit Ice Cream
Citron, Mango, Banana chocolate, Apple Mango, Banana, Apple, Strawberry Banana, Blueberry
・Italian Gelato
Chocolate marble, Italian Coffee, Fruit of forest, Italian chocolate
・Vegetables Ice Cream
Pumpkin, Naruto kintoki, Fermented soybeans
・Recommend Gelato
Calpis, Green tea, Caramel, Cream cheese, Soybean flour, Cocoa,
Atago persimmon, Nectarine, Gosho persimmon
---
Ice cream store in Japan.
Gelato of POCOAPOCO is popular gourmet.
For sightseeing / drive / events.
---
Guidance
Ice Cream, Gelato shop - Japan; Last Update, Aug/10/2021
★ ★Business Hours:Click Here ★ ★
---


---
---